Mobile Fleet Washing
Does your fleet of vehicles reflect your company's commitment to excellence?
A clean vehicle shows your customers that you care. But keeping fleet vehicles clean can be difficult.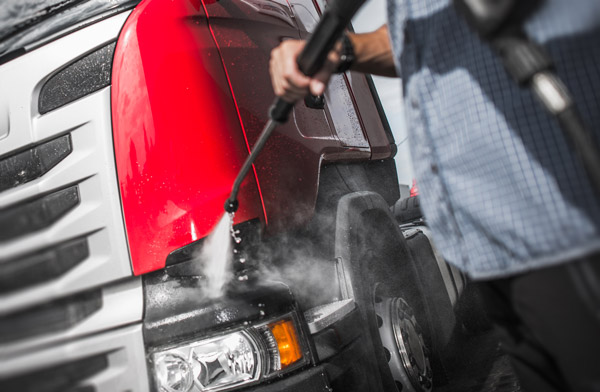 A dirty vehicle can discourage someone from having a positive experience with a company.
Employees don't like to bother with finding someone to clean it or, worse, cleaning it themselves. Taking vehicles to a car washing facility can be time-consuming and not all fleet vehicles fit.
Mobile Auto Service provides state-of-the-art mobile truck washing services.
We come to you, with our high-pressure washing equipment.
We work on:
Tractor-trailers & big-rigs
Tractors and Heavy equipment
Fleet vehicles, including vans, pickup trucks and box trucks
Boats
Any vehicles — all shapes and sizes.
Our uniformed, professional staff can use a hot or cold power washing equipment to get rid of road debris, bugs and everything else that's hurting a person's impression of your company.
Typically, we wash the outside of the vehicle and clean the windshields.
If you want more of a deep clean, we can tackle the carpet, console, smells, stains and anything else inside the cab or passenger area.
We also can buff and shine aluminum or stainless steel vehicles.
We can clean your vehicles as often as you like, whether it's weekly, monthly or quarterly.
Your customers will view your business is a whole new light.