Mobile Diagnostics — Dealership Level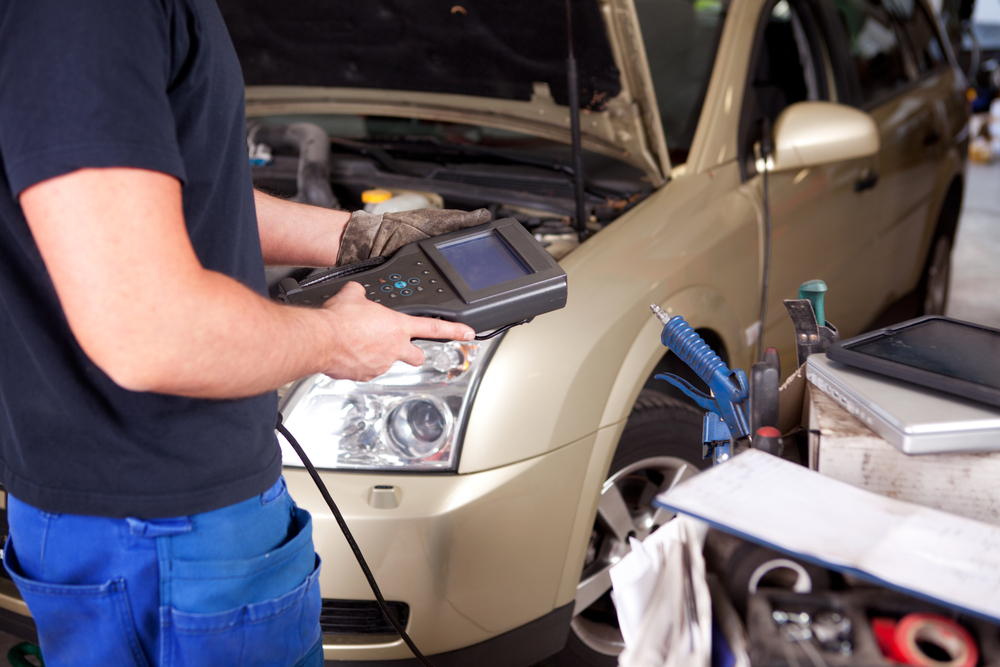 Mobile Auto Service has the tools and knowledge to perform many diagnostic services. Diagnostics can be a very easy repair or a time consuming one you never know. So having a well seasoned mechanic along with the proper tools to do the job will make for a successful repair.
Malfunction Indicator Diagnostics: Often referred to as a "Check Engine Light", this diagnostic is for pinpointing issues with your engine, transmission, and emissions system.
Tire Pressure Monitoring System Diagnostics: A "TPMS" diagnostic troubleshoots issues with your tire pressure and the related sensors. Often you can't figure out what the problem is with you TPMS without a diagnostics machine.
Anti-Lock Brake System Diagnostics: The ABS system includes on board diagnostics that can be accessed with a scan tool. Set trouble codes can help identify the source of the problem. Each of these codes represents a specific area. A factory service manual will contain a detailed step-by-step troubleshooting chart for each of these trouble codes. Unlike the check engine light, after a repair is completed codes will often be reset automatically after a drive cycle confirms proper operation. This means the light will go off by itself after the issue is fixed.
Mobile Diagnostic Services Available
Dealer Level Scanner Capabilities
TPMS
Injector programming, DPF regen,
cylinder cut-out test, and thousands more
Heavy Truck
Light Truck
Freightliner
Blue Bird
Peterbilt
Kenworth
International
Mack
Sterling
Volvo
Western Star
Isuzu
Mitsubishi Fuso
Hino
Sprinter (All Models)
Dodge (RAM 2500 & Up)
Ford (Covers diesel F250-F750)
GMC (C, T, & W Series)
UD (Nissan Diesel)
CAT on-highway engines
Cummins on-highway engines
Detroit on-highway engines
PACCAR engines
All ABS systems
All Transmission systems
Thermoking