The last thing you want to spend your weekend doing is getting a problem taken care of with your car, since that means waiting around the dealership or letting your car sit in a repair shop's parking lot all weekend long while they're closed. What if there was a way you could have your car repairs taken care of from the comfort of your driveway at an affordable rate? You can! Mobile Auto Service is proud to provide our customers with top-quality repairs wherever they are. 
What Can a Service Call Take Care Of?
Through our service calls, we offer a comprehensive range of services, including emergency roadside repair services for when you would need to call a tow truck otherwise.
Some of our most commonly-performed on-site repair solutions include:
Battery replacement

Belt replacement

Brake replacement (pads, calipers, drums, hoses, shoes, wheel cylinders, etc.)

Transmission replacement

ABS diagnostics

Door handle, latch or lock switch replacement

Engine diagnostics and part replacement

Filter replacement

Fluid replacement

Heating and air conditioning part replacement

Hose replacement

Light replacement

Sensor replacement

Tire replacement and rotation

And more!
Why Mobile Auto Repair?
Mobile mechanics have flexibility for service calls that traditional body shops and dealerships simply don't have. Mobile Auto Service is proud to be fast, reliable and professional, and we always come to meet you wherever you are. You won't be stuck waiting around in a repair shop. You'll also save a great deal when you compare to the costs of transporting your car to a traditional shop if you can't drive your car on your own. A single tow could easily cost $100, and that $100 would be much better used towards your repair bill! When you partner with Mobile Auto Service, you'll cut costs and save yourself a great deal of stress.
Service Calls Are Simple with Mobile Auto Service
Mobile Auto Service can take care of all of your engine and transmission repair needs. To schedule your affordable and honest service today, contact us for a free quote at 443-424-0131.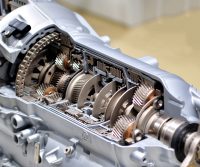 Engine and transmission repairs are often stressful, but the alternative—major damage to your car and even costlier repairs—isn't any less stressful! Mobile Auto Service offers numerous engine and transmission services for your convenience.
How Do You Know You Might Need Engine Repairs?
While the check engine light is a reliable indicator that something is wrong with your engine, there are numerous other signs something is wrong. If your engine starts making any new noises suddenly like clunking, popping, tapping or clicking, you should always give us a call right away. Many easy-to-fix issues become expensive major repairs when left untreated. If your car suddenly begins jerking, surging or stalling, it's another sign that your engine is not working properly. Clogged fuel lines or spark plugs might be the problem, but we can help to give you an official diagnosis.
How Do You Know You Might Need Transmission Repairs?
Transmission problems can break the bank, so paying attention to how your car is running is important. Mobile Auto Service also offers transmission repairs, so don't hesitate to contact us if you have any of the following issues. Does your car feel like you are driving in one gear and then another for no apparent reason? That's a sign that your transmission is slipping. Are there leak spots on your driveway that are bright red, dark red or brown? That's a sign that your transmission is leaking fluid.
What We Have to Offer
Mobile Auto Service offers a wide range of engine and transmission services including:
Alternator replacement

Cooling/radiator fan motor replacement

Crankshaft harmonic balancer replacement

Distributor rotor and cap replacement

Engine or transmission mount replacement

Engine replacement

Exhaust Gas Recirculation (EGR) tube replacement

EGR valve replacement

Exhaust manifold gasket replacement

Exhaust manifold replacement

Idle control valve replacement

Intake manifold gaskets replacement

Oil pan gasket replacement

Positive Crankcase Ventilation (PCV) valve replacement

Radiator replacement

Starter replacement

Thermostat replacement

Throttle body replacement

Transmission replacement

Transmission fluid service

Valve cover gasket replacement

Water pump replacement
Partner with Mobile Auto Service for Quality Engine and Transmission Repairs
Mobile Auto Service can take care of all of your engine and transmission repair needs. To schedule your affordable and honest service today, contact us for a free quote at 443-424-0131.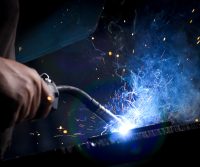 Welding and fabrication are two auto services many people don't realize they need until their car is so old that parts are hard to find or they have an accident and need major repairs. Why are professional welding and fabrication services so important?
Why Does Professional Welding Make a Difference?
Welding is a fabrication process that melds together metals, thermoplastics or other materials with a permanent bond. Welding makes a permanent, stronger bond than other types of repairs, making it a preferable option for every vehicle owner. When it comes to repairs, you get what you pay for. Less-expensive methods of repair often lead to the same problem popping up again. Welding offers a more permanent solution to the problem.
Why Do You Need a Skilled Fabrication Partner?
As cars, tractors and trucks age, finding the parts that you need can become more and more impossible. If they exist, they aren't in good condition (or it means buying the same car to grab parts from it). A skilled fabrication partner, like Mobile Auto Service, can create custom and duplicate parts that match almost any truck, tractor or car. We can also complete fabrication projects to repair rust on tractors, farm equipment and automobiles. Instead of a quick fix that will leave you with the same problem again, fabricate the new part or body piece from scratch.
What We Have to Offer
Mobile Auto Service offers a wide range of metal fabrication and welding capabilities. We draw on our years of experience, tried-and-true methods and innovative new techniques to get the job done. Our welding services including steel and aluminum welding, on and off-site welding, machining and part fabrication.
Partner with Mobile Auto Service for Fabrication and Welding
Mobile Auto Service can take care of all of your fabrication and welding needs. To schedule your affordable and honest service today, contact us for a free quote at 443-424-0131.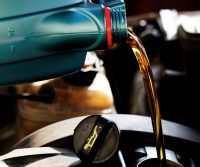 The average consumer knows that synthetic oil is more expensive than regular oil, but most of them don't realize that it is actually much better for your car. What are the differences between regular oil and synthetic oil?
The Basics
Synthetic oil begins the same as conventional oil. Then, it is distilled, purified and broken down to remove any impurities from the original oil. By breaking down crude oil into basic components, synthetic oils can be custom-blended to meet the exact needs of multiple types of engines. The synthetic oil serves as a base for numerous additives proven to optimize a car's performance.
Keep the Engine in Great Condition
Oil circulates through your car's engine and can pick up deposits, depending on the quality of the oil. Regular oil will turn into a sludge-like mixture over time. This sludge decreases the efficiency of your engine and will eventually decrease its lifespan. Synthetic oils have many engine-clogging impurities removed from them, so they will not create or collect deposits in the same manner.
Synthetic oils are also better at lubricating the space between different parts of your engine. When regular oil deteriorates, it will not do the same quality job protecting your engine. Synthetic oils will not deteriorate for a longer period of time, also ensuring a longer engine life.
Great for Extreme Temperatures
Whenever a car sits, the oil inside of it will settle. When you turn the car on, the oil will move throughout the engine. In the winter months, regular oil will take longer to lubricate your engine and move smoothly. Synthetic oils work beautifully even in low temperatures. Synthetic oil also works better in hot temperatures, where regular oil would break down.
Synthetic Oil for Your Vehicles
Mobile Auto Service is ready to help get your car ready for the winter months with quality synthetic oils customized to your car. To schedule your affordable and honest service today, contact us for a free quote at 443-424-0131.
A winning range of tire products and services from Mobile Auto Service.
Mobile Auto Service offers a comprehensive range of car services designed to get your car ready for the winter months or ready to hit the road for your trip over the river and through the woods. Our tire services include just about anything you can think of (but we'll go into more detail below)!
Mobile Auto Service is a Cooper Tire Dealer
Cooper tire is one of the premier tire brands for every type of vehicle. All of the Cooper tires that we stock are designed for comfort, safety and longevity, so the investment you make will carry you for thousands of miles. Cooper has been producing tires for over a century, so you can always feel good about your tire purchase. For more information on the tires that we carry, give Mobile Auto Service a call today!
Every Tire Repair
Instead of immediately recommending a new tire for even the smallest hole, we first work to see if a repair can be done. We offer patches, plugs and replacement if no other options will work. Whether a nail put a hole in your plans for the day or you find yourself with a mysterious flat tire, we can examine the affected tire and make quick repairs to get you on the road as quickly as possible. In the event that your tire was punctured in a non-repairable area, we can also recommend a new tire and get it on your car in no time.
Every Type of Tire
No matter what your vehicle is, we have the right tires to match. We can provide you with:
Passenger car tires, including all-season tires and winter/snow tires

Truck tires

Off-road SUV tires

Trailer tires

Tractor tires

Lawnmower tires
Get Together Your Emergency Kit
Mobile Auto Service is ready to help get your car ready for the winter months. To schedule your affordable and honest service today, contact us for a free quote at 443-424-0131.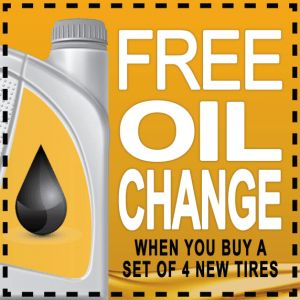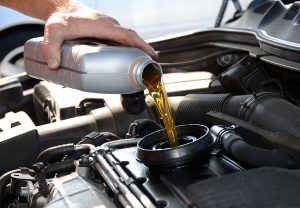 The nights are getting cooler, which means that winter is on the way. Winter for Maryland residents means driving in ice, snow and terrible road conditions. It's important to have your car serviced before the dangerous winter months on the road.
 Visual Inspection of Vehicle
Performing a basic visual check of your vehicle, is a great way start preparing for the winter months. Look over your car for cracks or chips in any windows, fogged up lights or debris caught in any crevices. Remember to check the underside of your car as well, as debris may have collected there. Make sure to check that all underbody panels are secure and fastened.
Swap Out the Basics
Before winter, it's a good idea to get an oil change and filter change. Regular oil changes are essential to the continued health of your car and engine. Getting an oil change before winter is especially important if you do a great deal of stop-and-go driving.
Pre-winter maintenance should also involve replacing your old wiper blades with new ones optimized for snowy and rainy conditions. Purchase wiper blades that are designed for the winter months and windshield washer fluid that is freeze-resistant. It's also a good time to make sure that you have an ice scraper and brush in your car.
Check Your Battery
If your car has a battery problem, it is most likely to appear during the winter months. Have a professional check your battery to see if it should be swapped out. A weak battery might leave you with a dead car on a snowy and cold morning.
Get Together Your Emergency Kit
Winter driving can be unexpectedly dangerous, so an emergency kit is essential. Pack together a back with an extra pair of gloves, boots, blankets, a flashlight, a phone charger that is not a car charger, extra batteries, and flares. Place a small and strong shovel in your trunk along with dirt or kitty litter to help you out of a slick spot.